As we all know, we are living in a time where it is no longer enough to just be aware. We must raise our children to actively participate in changing how our society treats all of its citizens, especially those of marginalized groups. The purpose of More Than A Book is to support parents in using children's books to engage their kids in meaningful conversation about topics that aren't always comfortable to talk about.
The internet is full of so many great lists of books your family can read to embrace diversity & explore topics like racism, gender identity, etc. However, I struggled to find any lists that went beyond the titles and descriptions. So I decided to combine my love of children's books with my background in child psychology (as well as my commitment to actively continue learning) to help families really explore the story. Focusing on elementary-age kids, I develop questions and activities specific to each title that parents can use to engage their kids in meaningful ways; the book then becoming a tool and more than just a book. While there are books that are enjoyable reads & simply promote an awareness and appreciation of diversity as part of what makes being a human so great; there are so many more with the potential to create meaningful understanding that can lead to changes in perceptions & actions.
Each post will include a brief description of the book, discussion questions, and activity ideas. I will also include a link to an online read aloud wherever possible. I encourage families to check out books from the local library or purchase them whenever possible. The simple action of getting a physical copy of the book creates a ripple effect in which libraries, bookstores, and publishers see an increase in demand and will publish/acquire more book titles of this nature. By purchasing a book you also have the chance to help an author. In addition, by using the click through on this blog the profits from the sale of each book go directly to Semicolon Bookstore & Gallery; a black woman-owned Chicago bookstore.
In addition to book reviews, I'm working to build a glossary with kid friendly definitions of important words and topics. I'll also regularly be adding resources for additional learning.
Since I have to start somewhere (there are a lot of children's books!), I am starting with a focus on racism but hope to expand to include many other forms of diversity that make up the population of our country and the prejudices many people experience.
It is my belief that it is only when we make a story More Than A Book that we can really help children understand concepts like privilege, prejudice, or racism and teach them how to become someone who creates change and is a true ally to others.
About Me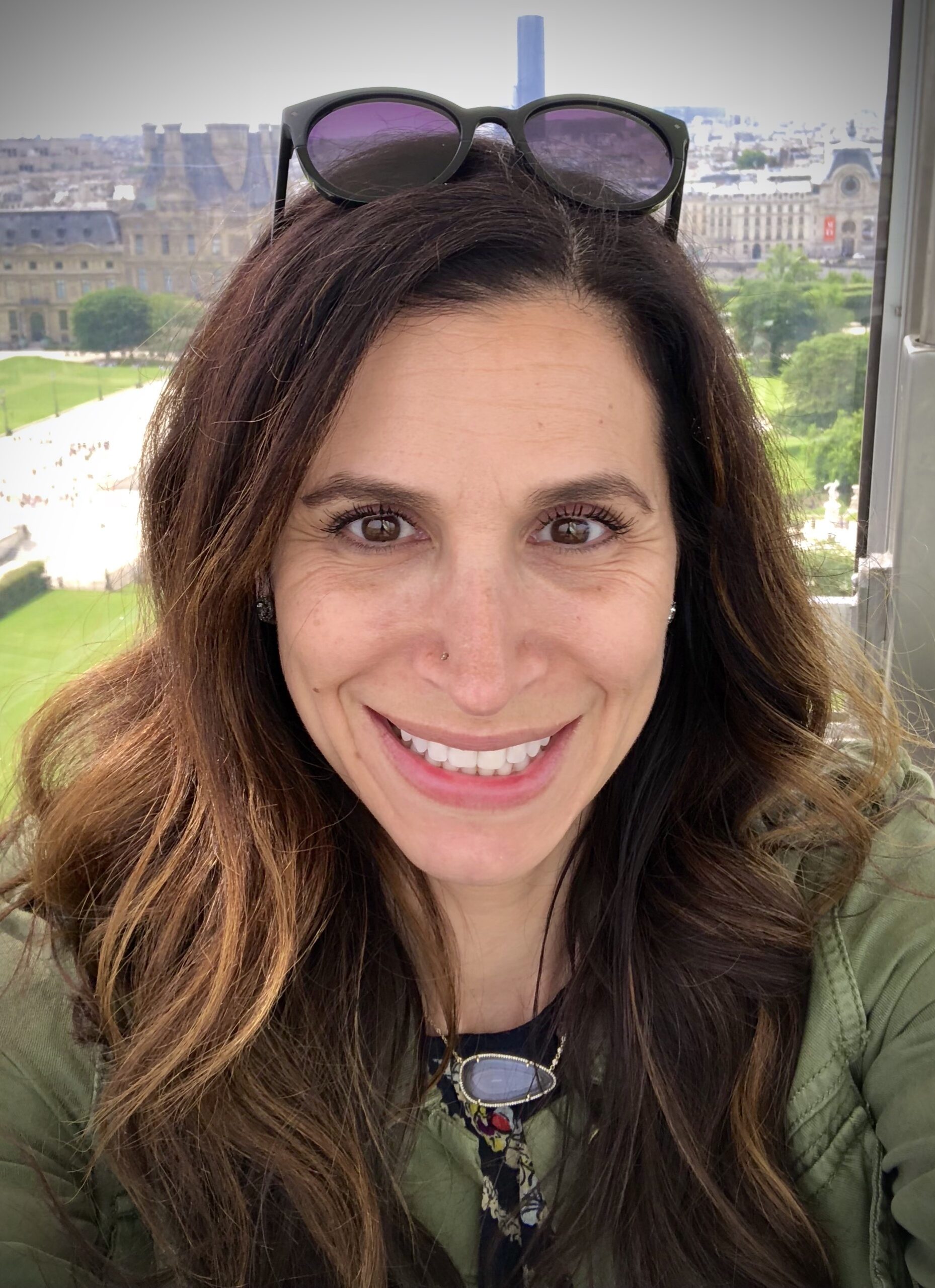 Hi.  Thanks for stopping by.  My name is Anne Walter – I am a White, Jewish woman and mom of a 10 year old daughter. I am committed to constantly learning and growing as a human. I am also a clinical psychologist. For 25 years my career has focused exclusively on working with children, ages two and up, and their families.  I've worked with kids in a variety of settings including foster care, group homes, schools, and private practice.  My clients have been diverse in many ways including race, socioeconomic status, family structure, etc. With children, especially teens, part of my work has always focused on identity development, including looking at emotions and experiences stemming from racism, sexism, gender identity, etc. I've also spent a lot of time serving as an advocate in schools for children who's academic and social-emotional needs were not being met.
Both in my work as a therapist and in my time spent as a mom, I've always had a passion for the power of children's books to expand a child's world view, inspire them to believe in themselves, help them explore difficult ideas & feelings, and motivate them to be change makers. This blog is the result of combining this belief with my clinical strengths and my commitment to becoming more actively involved in creating the changes I believe need to happen in this country.